User guide
All markets view
In the "All markets" view, you have the main odd Back and main odd Lay of each available market to bet on.
The markets are grouped by type, and you can add each type to your favourites, so that it is expanded the next time you open the "All markets" view of that sport.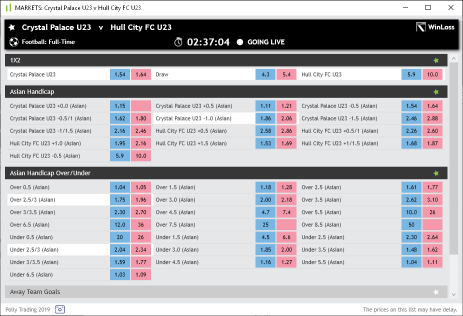 The information on the "All markets" view is constantly being updated, therefore on live events markets can appear and disappear at any time.
In some groups, there are markets with white background to indicate that it is a main line, which is probably a market with greater liquidity than other lines available. The main lines, are the ones with Back odd closest to 2.00.
The odds on this view, may have 1 minute delay, whereas the odds on the market views (Grid or Ladder) are instantly updated.
By clicking on the market line, you will open the default market view (Grid or Ladder) so that you can place bets and start trading.